Our Company
Introducing Brew En Route Coffee, where we believe that great coffee should accompany you on every journey. Our tagline, "Brew Anywhere. Everywhere.", embodies our commitment to making specialty coffee accessible no matter where you are.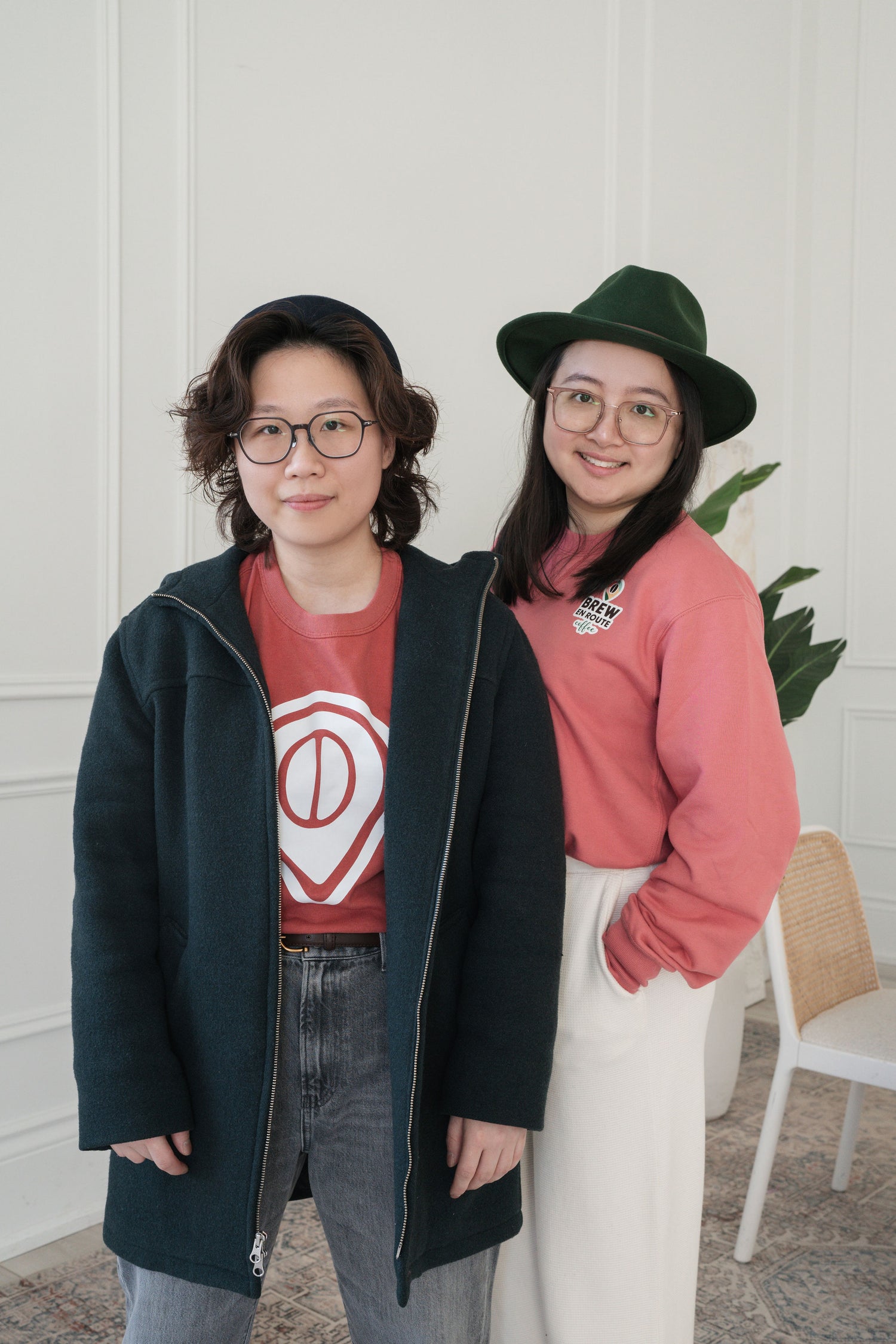 Our Mission
Founded by Alicia and Kristie, Brew En Route Coffee is driven by the mission to consistently roast and deliver high-quality coffee and products, ensuring that people can start their day right, with a focus is on providing convenient and user-friendly options for coffee enthusiasts who value exceptional taste and quality.
Our People
As the heart of Brew En Route Coffee, Alicia and Kristie play integral roles in delivering an exceptional coffee experience.

Alicia, our CQI Certified Q Arabica Grader and Coffee Roaster, uses the art of precise heat to unlock the finest flavours from each coffee. She also stays up-to-date with coffee trends and innovations to continuously refine our offerings.
Meanwhile, Kristie, our friendly SCA Certified Coffee Brewer, takes charge of sales and customer relationships. Approachable and dedicated, Kristie builds meaningful connections with our customers, ensuring that their coffee journey with Brew En Route is delightful and personalized.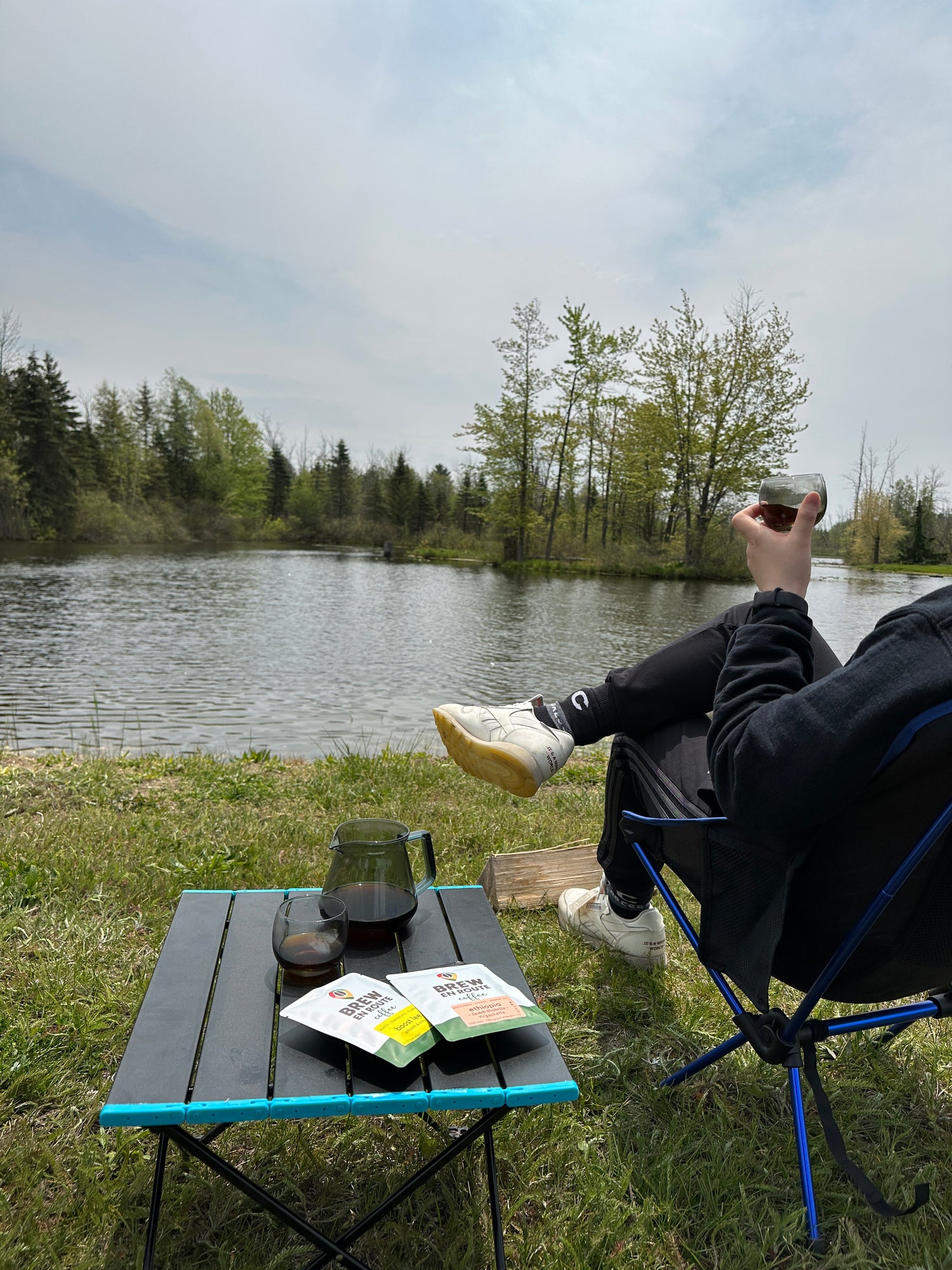 Our Journey
Being avid travellers ourselves, we understand the frustration of coffee runs and long lineups. That's why our goal is to improve accessibility to quality coffee, eliminating the need for time-consuming detours. With Brew En Route Coffee, you can bid farewell to those coffee runs and savour freshly roasted and flavor-packed coffees delivered right to your door.

We are passionate about enhancing your coffee experience by bringing innovation to the forefront. By exploring different origins and flavor profiles, we strive to expand your palate and introduce you to exciting coffee varieties you may have never encountered before.
Our Values + Commitment
As a Specialty Coffee Roaster, we believe in supporting coffee farmers, co-operatives, and washing stations that provide sustainable wages and incentives to uplift their families and communities. Sourcing only the top 20% of coffees worldwide, we actively strive to protect and empower coffee farmers and plantations across the globe without compromising on quality.

Coffee traceability is essential to us. We prioritize origin transparency, ensuring you know exactly where your coffee comes from, from farm to cup. This knowledge empowers you to make informed choices and appreciate the journey your coffee has taken.

Our dedication to the environment is unwavering. All our coffees roasted on our 100% fully electric Aillio Bullet Coffee Roaster. To minize our impact on the environment, we prioritize the use of recyclable and biodegradable packaging. We continue to make eco-conscious efforts to minimize our carbon footprint and environmental impact, working towards a greener future.
Let's Coffee Together
Join us on this flavorful journey as we revolutionize the way you enjoy your daily brew. Let Brew En Route Coffee be your trusted companion, delivering convenience, freshness, and outstanding flavor to fuel your adventures. Start your day right, anywhere and everywhere.
Got Questions? Leave us a message.