We are the first in Toronto to make Travel Coffees with 100% Biodegradable Coffee Filters ♻️

Step 1
Fold and tear along the 'OPEN' arrow line.
Step 2
Pull apart handles and place on cup.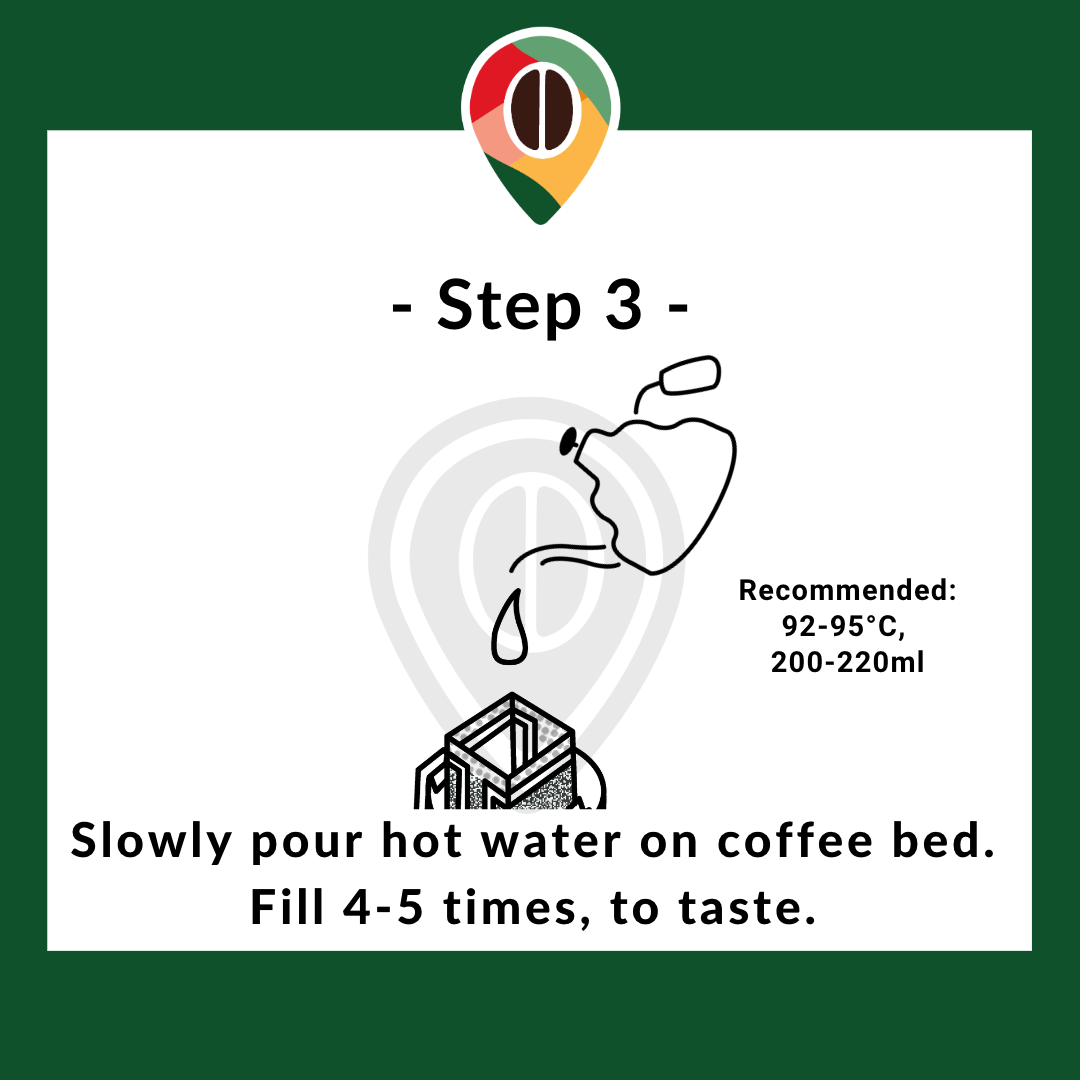 Step 3
Slowly pour hot water onto coffee bed. Fill 4-5 times, to taste.
Tip: We recommend a water temp of 92-95°C and a Serving Size of 200-220ml.
Step 4
Remove your drip bag & Enjoy your freshly brewed Travel Coffee!